About Us
ACENT has established itself as a Web3.0 blockchain based technology company. ACENT uses a token economy that combines blockchain-based Web3.0 browser and token to fuel its user-centric web services. It also serves as Web3.0 gateway through extensive adoption of blockchain and its pioneering models to continuously improve product quality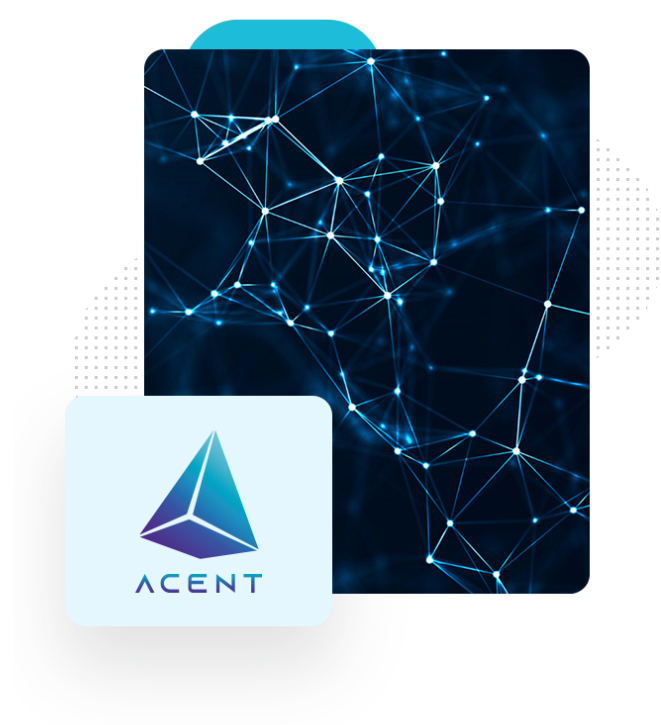 Visions & Goal
Acent aims to provide user-centered Internet technology services by building a token economy that combines a blockchain-based web 3.0 browser and tokens.
Acent creates pioneering models and products for widespread adoption of blockchain technology by end-users.
Acent presents a unique product ecosystem that differentiates its token economy model from other ones.
Acent eliminates the inconvenience of using dApps and blockchain-related services, opening the portal to the world of web 3.0
Acent Protects the privacy of users on the internet with Acent Browser
Acent Ecosystem
ACENT (Symbol: ACE) is used as the native currency for economic activities of ACENT products.
Widely used in ACENT's own ecosystem and platforms linked to it, such as building tokenomics (token economy), trading, economic activity, and fees.
ACE plays a central role through OCEAN architecture and ODIN by connecting with the ACENT ecosystem and sub-tokenomics of other platforms.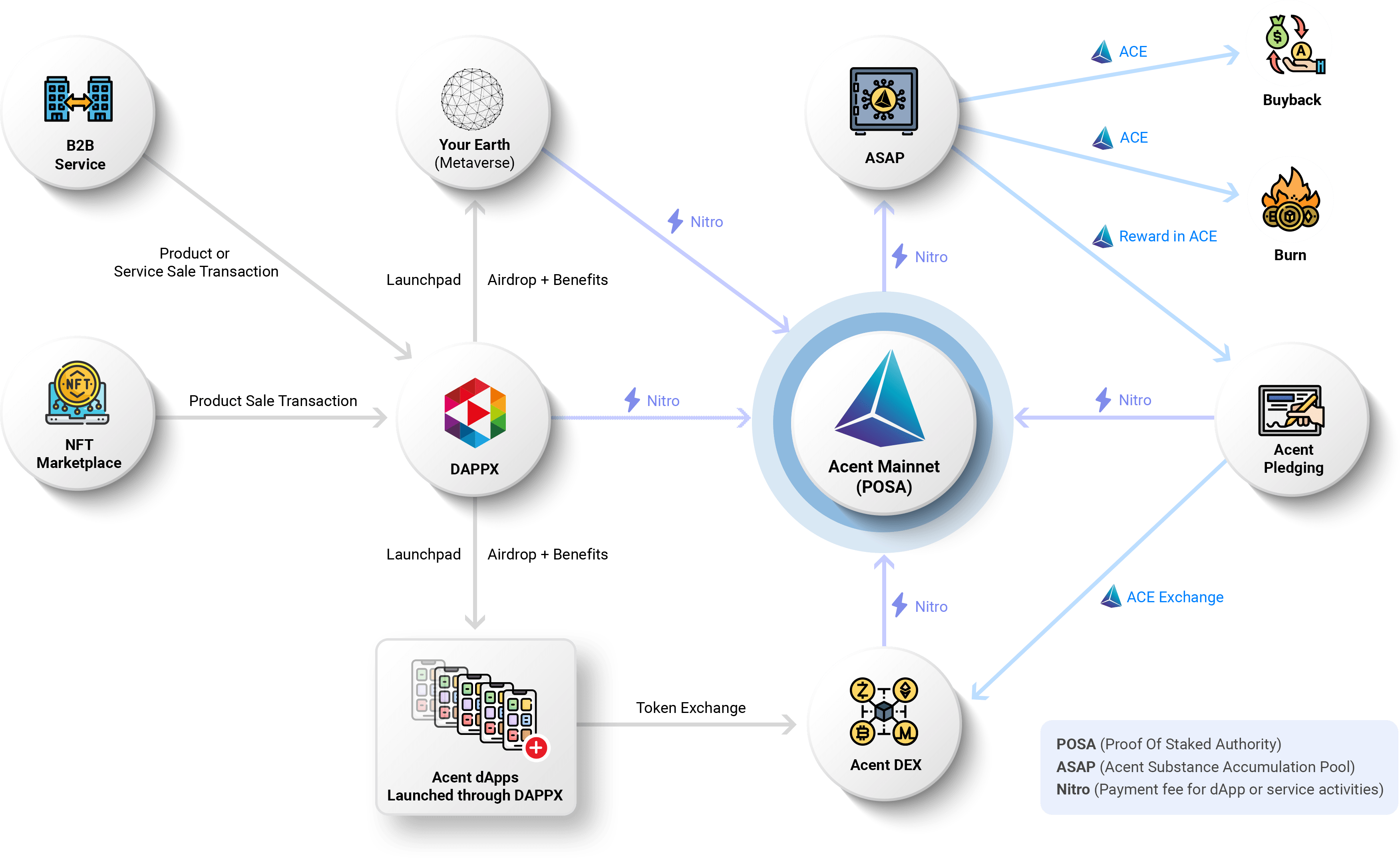 ACE Tokenomics
ACENT (Symbol: ACE) is used as a means of exchange and a key currency for all economic activities of ACENT products
Nitro (similar to GAS paid on the Ethereum network) is a payment fee for dApp or service activities within the ACENT ecosystem
Reward users for participating in ACENT mainnet or POSA (Proof of Stake Authority) consensus on De-Fi activities
dApp developers can adopt ACE as one of the payment methods for providing dApp services